NIS student won a scholarship to five U.S. universities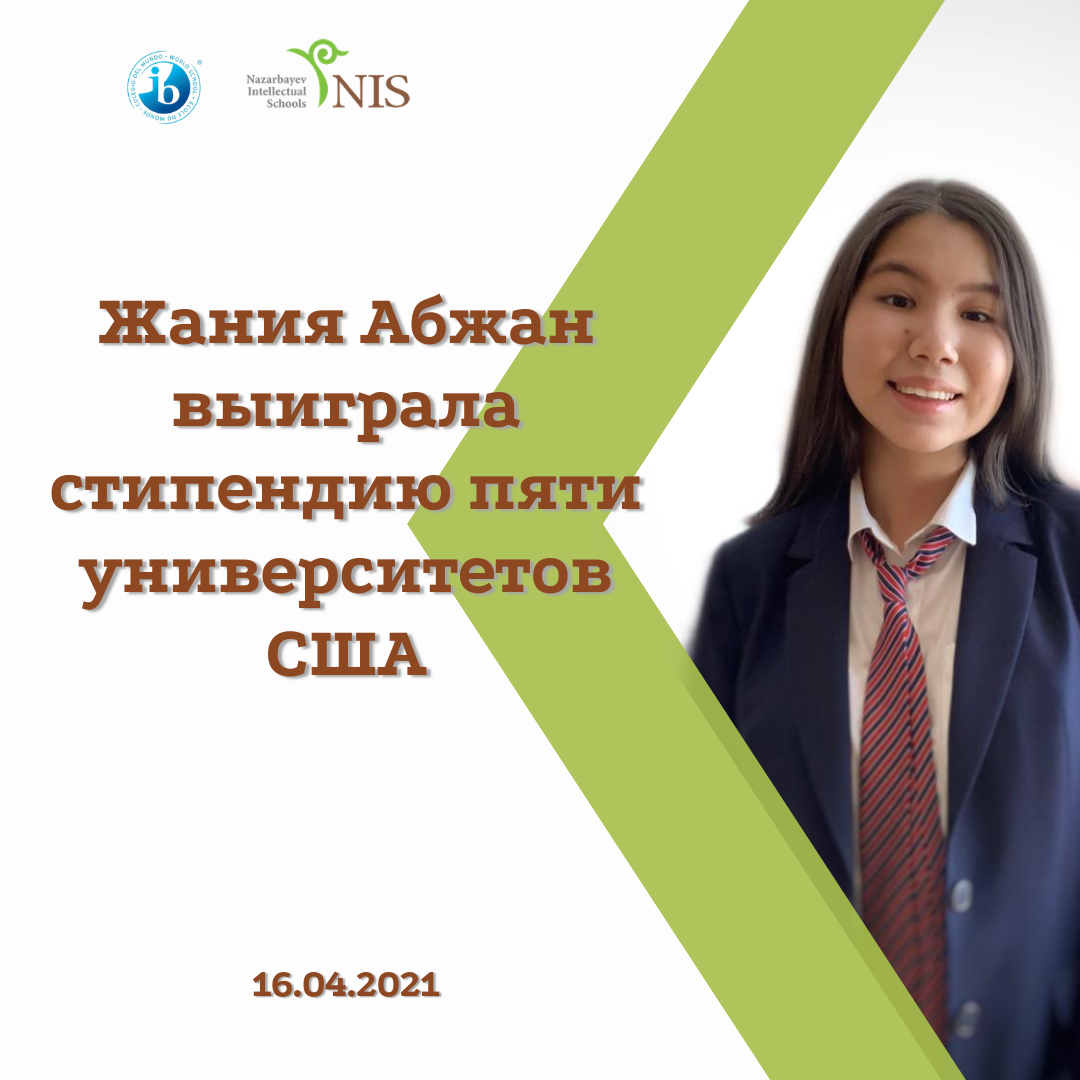 Zhaniya Abzhan, a 12th grade student of Nazarbayev Intellectual School in Nur-Sultan, won a scholarship to five U.S. universities.
Despite the scholarships from St. Louis, Washington & Lee, Tampa and South Florida, she said she was eager to hear from the University of Notre Dame.
– Invitations came in from five universities. Among them, Washington & Lee University, based in Virginia, gave me a merit-based scholarship that fully covers my tuition, living and board. And St. Louis University established a presidential scholarship. Two other universities also offered a maximum scholarships. However, I was looking forward to hearing from the University of Notre Dame. This is because it consistently ranks high in the rankings of the best universities in the United States. It is also in close proximity to Chicago, which in turn allows for internships in global companies. This university was originally one of the universities I dreamed of. In addition to the high academic achievement, I am attracted to the university community. The students emphasize the cohesiveness and spirit of the university. Successful personalities and alumni, such as Condoleezza Rice, often lecture to students, – says Zhaniya.
Zhaniya is an active participant in school life, a caring student who participates in various Olympiads and does volunteer work. Zhaniya, who is an advanced student of economics, English and biology, chose «Computer Science» as her major. However, she plans to double major in the future.
– The scholarship provided by the University of Notre Dame fully covers my tuition, living and travel expenses, provides full medical insurance and textbooks. In this regard, I would like to express my great gratitude to my school and my teachers for the knowledge and support provided. Properly applying the acquired knowledge, I want to improve my qualification in master's degree, PhD. I am sure that my life attitude "Only forward!" will help me to achieve my goal, – says the young intellectual.