Welcome speech by the director
Welcome to Nazarbayev Intellectual School of Astana!
    Nazarbayev Intellectual School of Astana Branch of the autonomous educational organisation Nazarbayev Intellectual Schools is a World International Baccalaureate School which runs the International Baccalaureate Middle Years Programme (MYP) and Diploma Programme (DP). The International Baccalaureate schools share a common philosophy that offers a quality international education. These programmes encourage students around the world to be active and compassionate, to be lifelong learners, and to understand and respect the rights and views of others.
    The school is at the forefront of introducing International Baccalaureate programmes in Kazakhstan. The school has a friendly, highly qualified teaching staff who are able to provide students with deep, solid knowledge.
    Our school promotes academic excellence and the harmonious development of students.
    We look forward to welcoming you and your children to our school!
Saduakasov Sabyrzhan Umirtaevich
Director of the Nazarbayev Intellectual School of Astana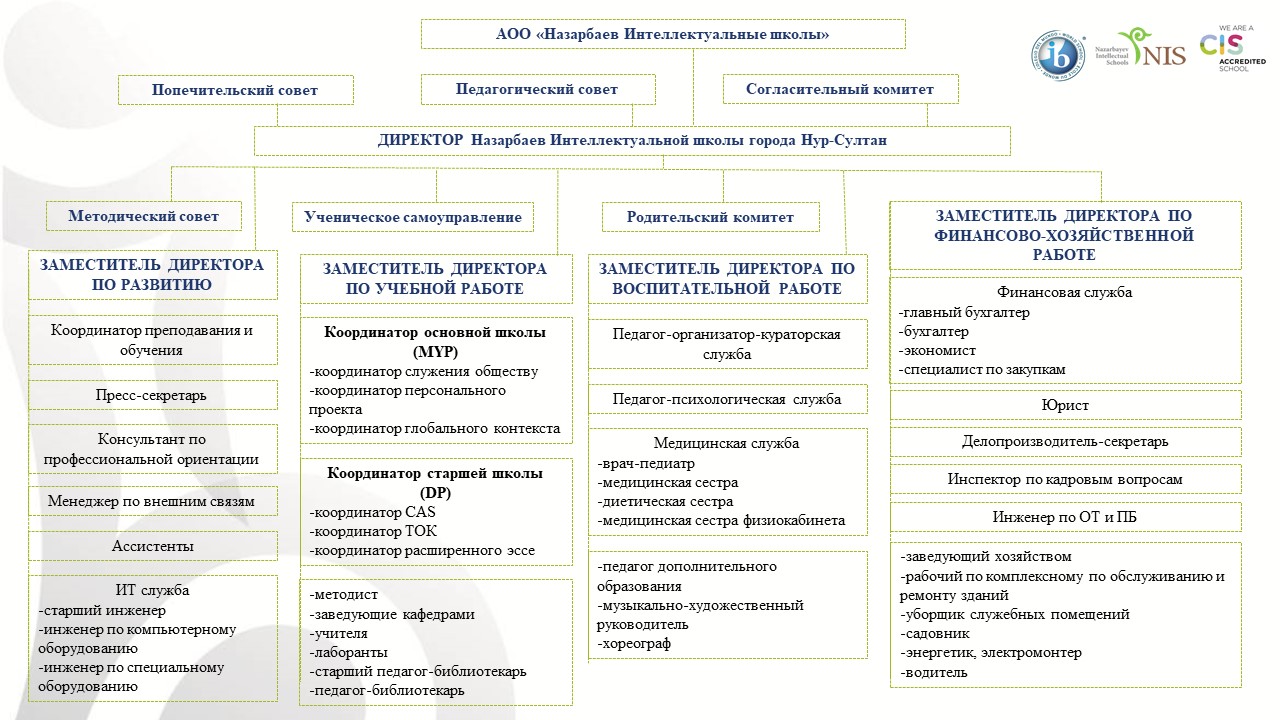 We welcome each other and our guests.
We respect the honour and dignity, cultural differences of all members of the school community and refrain from actions that infringe their rights.
We adhere to a classic business style of dress (school uniform).
We arrive at the school at least 10-15 minutes before the beginning of the lesson/work day, using the school safety card.
We care for the maintenance of school property.
We are for knowledge, honesty and physical work.
If you miss a class or are late, we inform the responsible people in advance and strictly show the relevant document.
We refuse to use mobile phones and other devices during school hours. We are for live communication.
We eat our meals in designated places.
We understand and accept the school's mission, values, policies and the IB learner profile.