Young mathematician among the best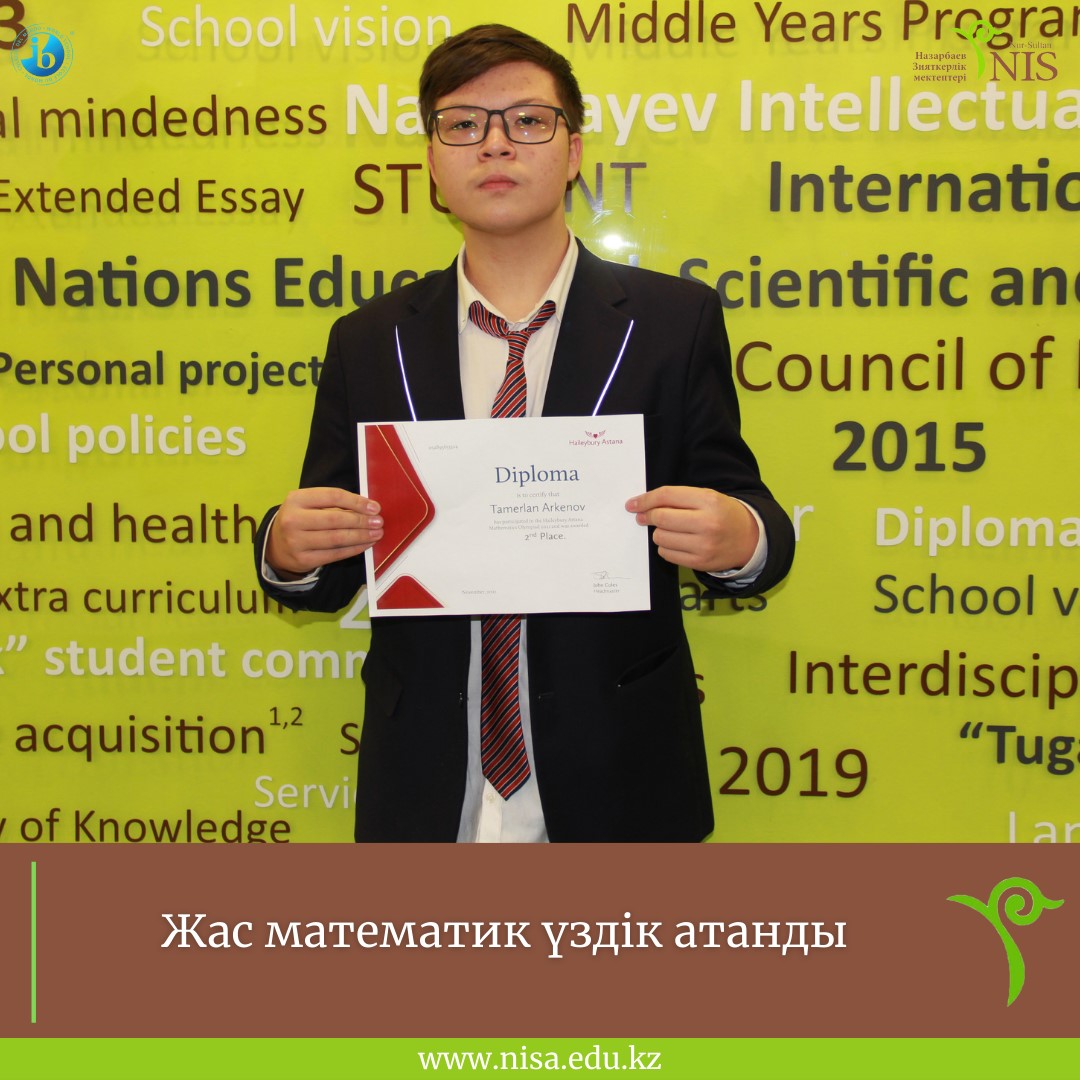 Tamerlan Arkenov, a grade 8 student from Nazarbayev Intellectual School in Nur-Sultan, took second place in the Haileybury Mathematics Olympiad 2021-2022!   This Olympiad was held at Haileybury Astana from 20 to 21 November 2021. About 50 students from different regions of Kazakhstan took part in the event. 
Congratulations to the young mathematician with the victory!