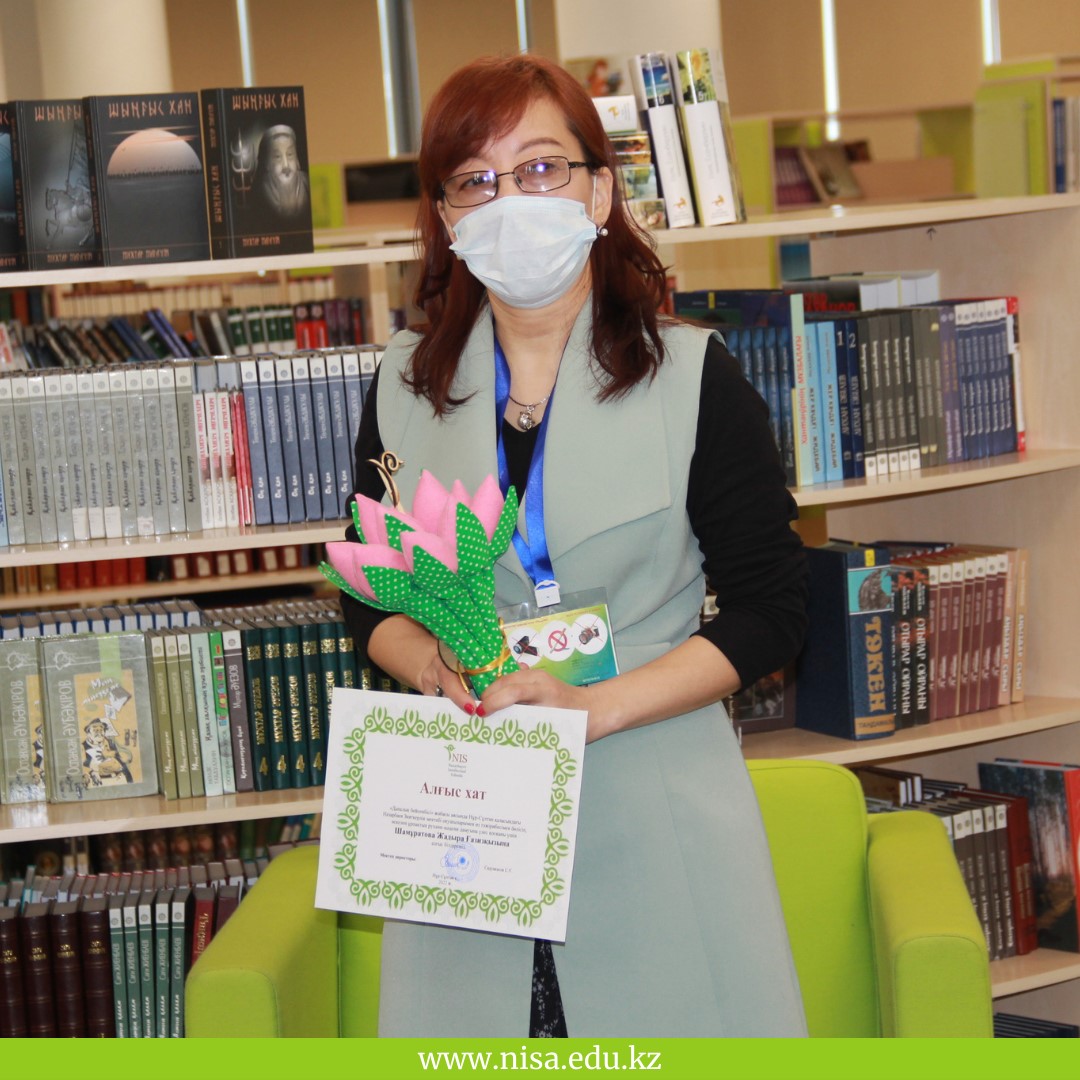 As part of the "Smart Thursday" project, the NIS International Baccalaureate School held a meeting with Shamuratova Jadyra Gazizovna, winner of the Kamal Smailov Special Prize at the International Festival "Shabyt
Students in grades 11 and 8 took part in the conversation with the writer. During the literary talk, students asked questions of interest to them.
According to the project organizer Aigul Batyrkhanova, such meetings have a great impact on the education of the younger generation and the inculcation of spiritual wealth.
The tradition of giving books as gifts to students was continued at this meeting.