Sanim Zeyngabyl has become the official Eco-Ambassador of Kazakhstan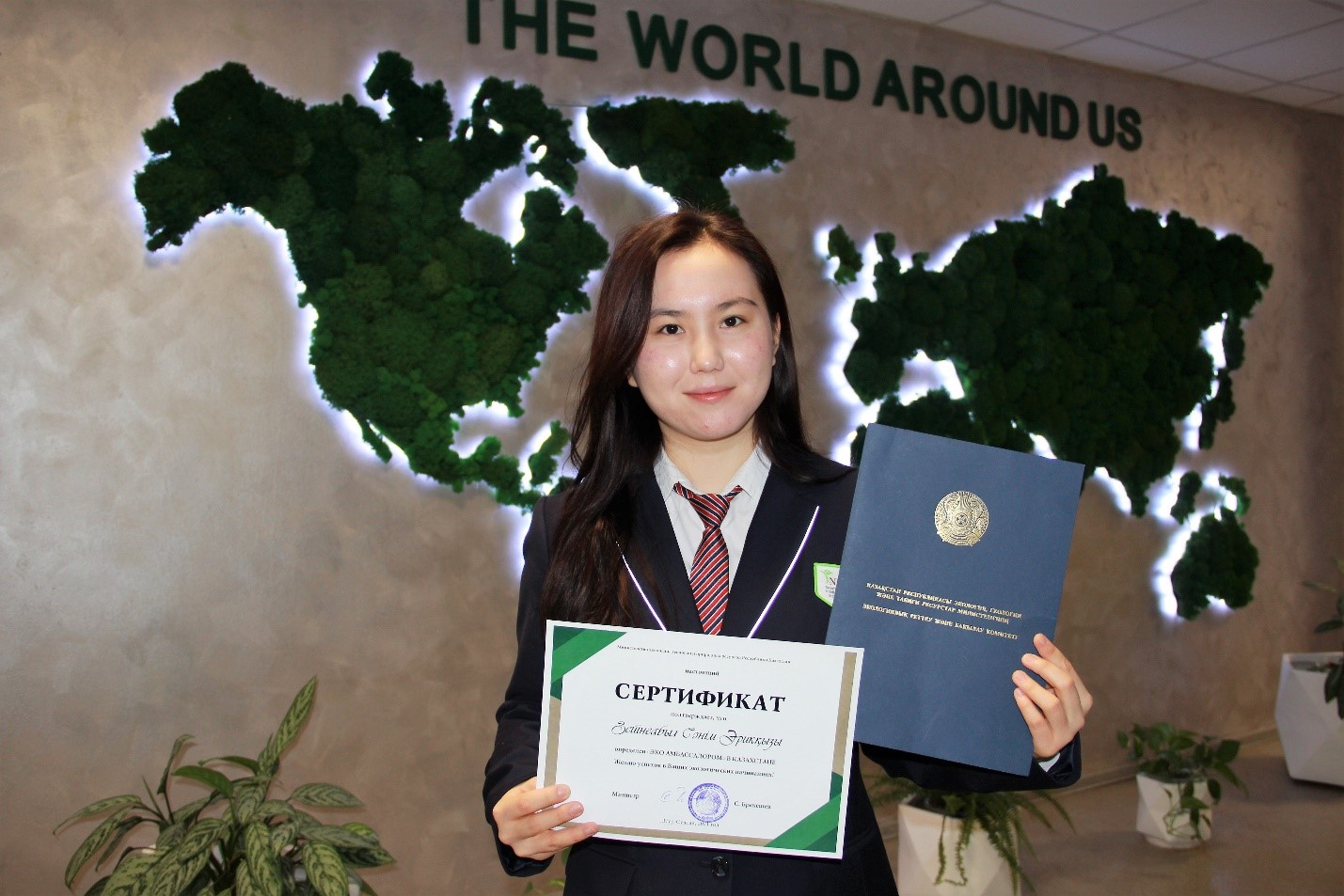 Sanim Zeyngabyl, a 12th grade student at Nazarbayev Intellectual School in Nur-Sultan, became the official Eco-Ambassador of Kazakhstan.
Eco-Ambassador is an important and integral part of the successful promotion of environmental initiatives and projects. Natural resource users have a special responsibility to promote environmental projects, the development of environmental awareness, the need to comply with environmental principles in everyday life.
– My project was the development of the ecological movement in the school, increasing its visibility. That is why I, as the leader of the Eco-Club, held many national and international events online during the past year. I worked with the deputy of the Majilis, representatives from the Ministry, business, and representatives who founded the Ecology in Kazakhstan. After the international event, representatives of the Ministry, taking into account the work done, at the suggestion of the school introduced me to the official Eco-Ambassador of the Republic of Kazakhstan.
According to a young connoisseur of nature, a man should take responsibility for the purity of the environment, to observe elementary rules, such as saving electricity, water, use of environmentally friendly products.
It is worth noting that Nazarbayev Intellectual schools constantly support eco-activists.