The NIS International Baccalaureate School boys' team became the bronze medalist of the Network Volleyball Spartakiad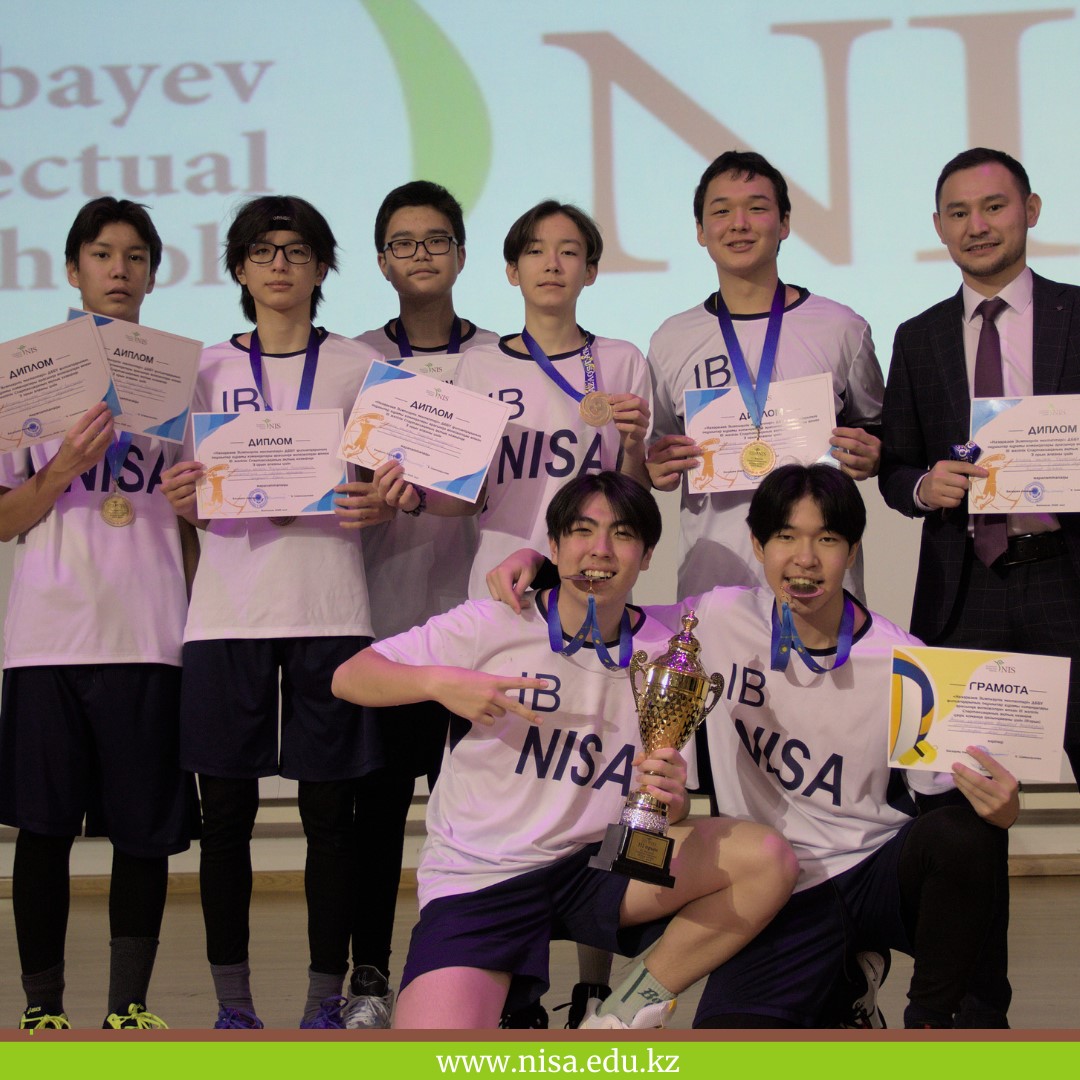 The game for third place was between the teams of Aktobe and the Intellectual School of International Baccalaureate. As a result, the Astana team, which played on their field, defeated their rivals.
Rustam Abilov, Director of Nazarbayev Intellectual Schools Development Department, congratulated all the participants of the network spartakiad:
– All the games were at a high level. Thank you to the judging panel, also for a fair game. In all achievements – a huge credit to our coaches. Emotions during the games were the same as at the recent World Cup.
Our volleyball players -Ausarbekov Adilet, Ruslan Mansur, Kurmangazy Aliamir, Sandalov Agzam, Muratbek Bekarys, Gabdushev Nurali, Bayatov Yerzhan, Turarbek Zhanibek.
Women's team – Taubaeva Kamila, Sandalova Alina, Nurasheva Aylin, Madalieva Kamila, Urazova Aizhan, Ultanbaeva Aizere, Zhandar Zhaniya, Kuanysheva Elnara.
We congratulate our young athletes with victories and wish them to conquer new peaks!
The physical education teachers of our school, who trained the athletes – Yerbol Amangeldin and Abay Amandyk, have a great contribution.
After the finals, the best players of the Spartakiad were named in several categories:
"Best Player" – Aisulu Adilbek from Almaty NIS of Physics and Mathematics and Asylbek Zhanibek from NIS of Aktobe city
"Best Forward" – Alina Sandalova from NIS International Baccalaureate and Alikhan Baimenov from NIS Kyzylorda city
"Best Defender" – Aruzhan Myrzabekova from NIS, Kyzylorda and Nurperzent Karibek from NIS, Pavlodar
"Best coordinator" – Sabirina Abisheva from NIS in Aktobe and Yerulan Turekulov from NIS in Ust-Kamenogorsk.