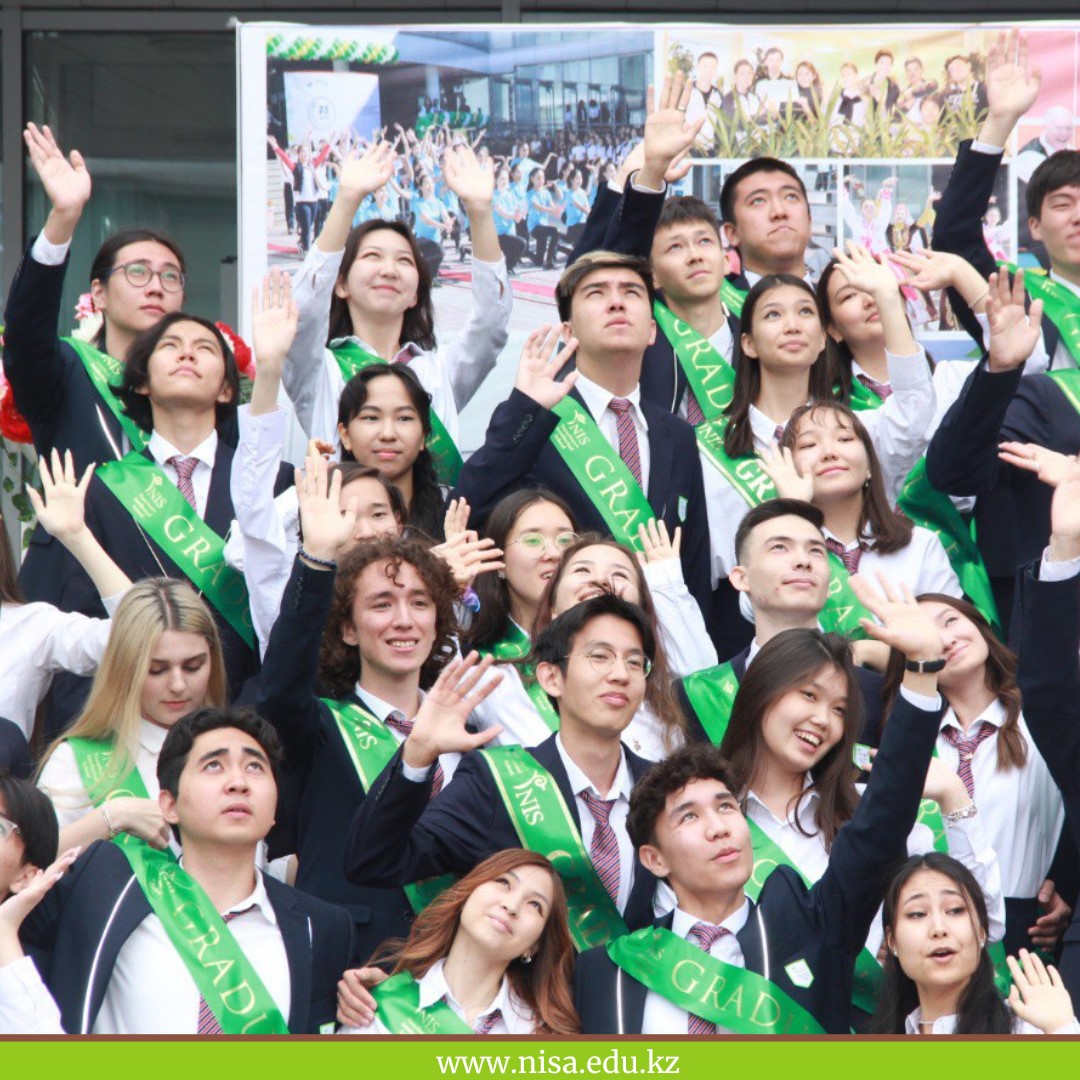 The last bell rang today for the graduates of the 2021-2022 school year of the NIS International Baccalaureate School.
The ceremonial bell, which ended another school year, was held in the traditional format, two years later. In the school history of the 9th graduation, 129 students graduated from the Intellectual School.
The principal of the school Sabyrzhan Sadvakasov congratulated students, teachers and parents with the end of the school year and wished the graduates success in adulthood:
– Behind you – young, courageous, energetic, and ambitious – is the future of our country! Remember your teachers, who put a piece of their soul into you and did everything they could to make you good and educated citizens.  Look confidently into the future, believe in yourselves and do not be afraid of difficulties. Strive to be the best and never rest on your laurels!
 This academic year, the students of the 12th grade successfully continue the tradition of entering a prestigious educational institution of the world.
Our graduates receive invitations from higher education institutions of such countries as the USA, Japan, Hong Kong, Korea, Great Britain, Germany and Italy.
The students who took prize-winning places in the competitions were awarded
"Student of the Year" by Zhalgas Tleumuratin, "Shanyrak of the Year" by "Kaspiy", the title "Teacher of the Year" was awarded to Zauresh Sugurbayeva, teacher of Russian language and literature, and Gaziz Azhmoldayev, teacher of mathematics. The student of the 12th grade Arman Rysmakhanov –  Intell.kz,  the title of the Creative of the Year by Daniya Ishankulova, the  of the 7th grade student Birganym Batyrbek in the Sport nomination, and the title of the Best Parent was awarded to Gulzhan Pernebekova.
The intellectual game NIS Challenge was a striking culmination of the event.