«Smart Thursday»: Syrym Kashkabaev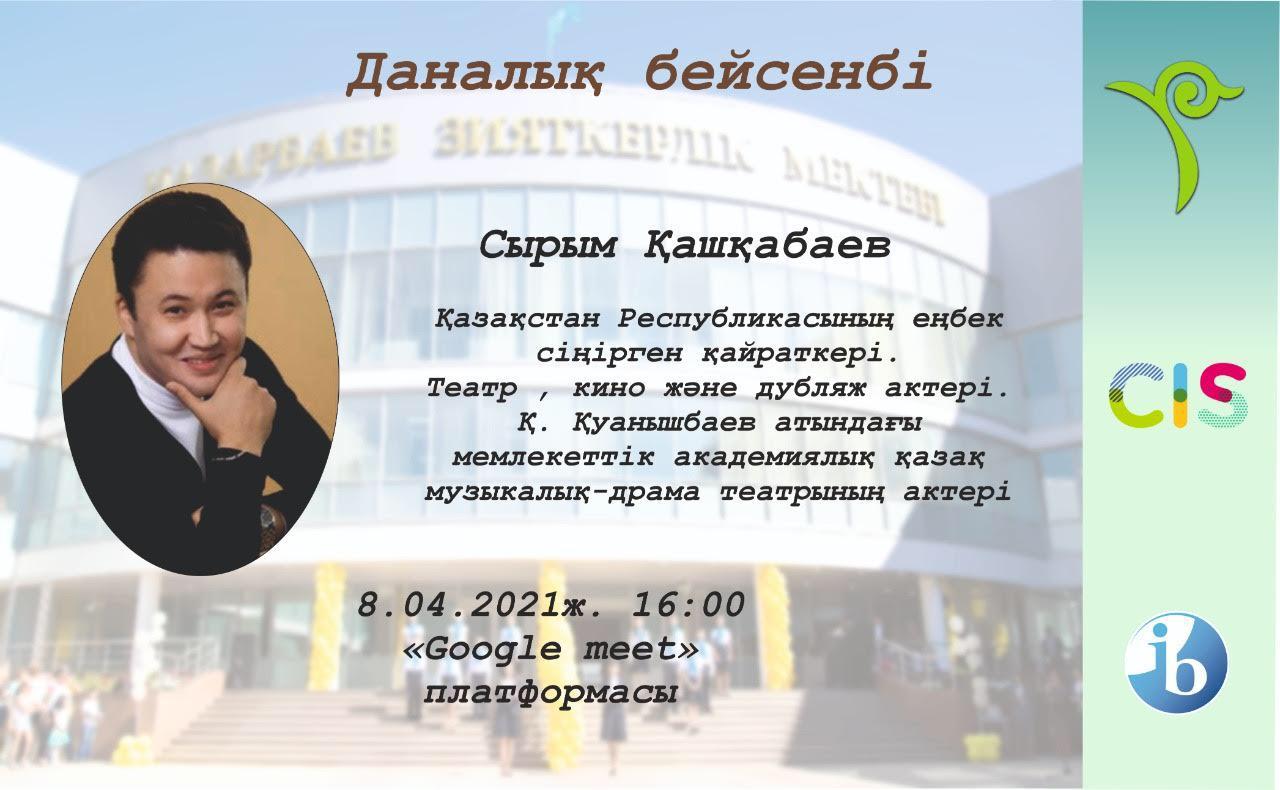 On April 8 this year our school hosted an online meeting with Syrym Kashkabaev, a theater and film actor, as part of the «Smart Thursday» project.
Syrym Kashkabaev is an honored figure of the Republic of Kazakhstan, an actor of theater, cinema and dubbing. During the meeting, answers were given to the actual questions of the participants, such as: «How did you come to acting, why did you choose this profession?», «Who is your teacher in the art and did you educate students yourself?», «Has the number of those who now seek spiritual richness in the theater increased or decreased? What do you think?», «Which is closer to your soul: film or theater?», «Do you enjoy working in dubbing? What's interesting?», «There are students among us who dream of becoming actors, what would you advise them?», «Can the acting profession disappear?».
– This webinar was a great opportunity for our students to talk to a real actor themselves and I was pleased to see many of our drama students at the meeting. Since our students are responsive and genuinely interested in the topic, the questions they asked made a good impression on me. Overall, it was a meeting full of valuable and interesting information, – said our school's drama teacher, John Rader.
The meeting, which provided useful information about the world of film, acting, and interesting cases in the theater, was enjoyed by all the participants.