Our graduates continue to give the school a reason to be happy and proud!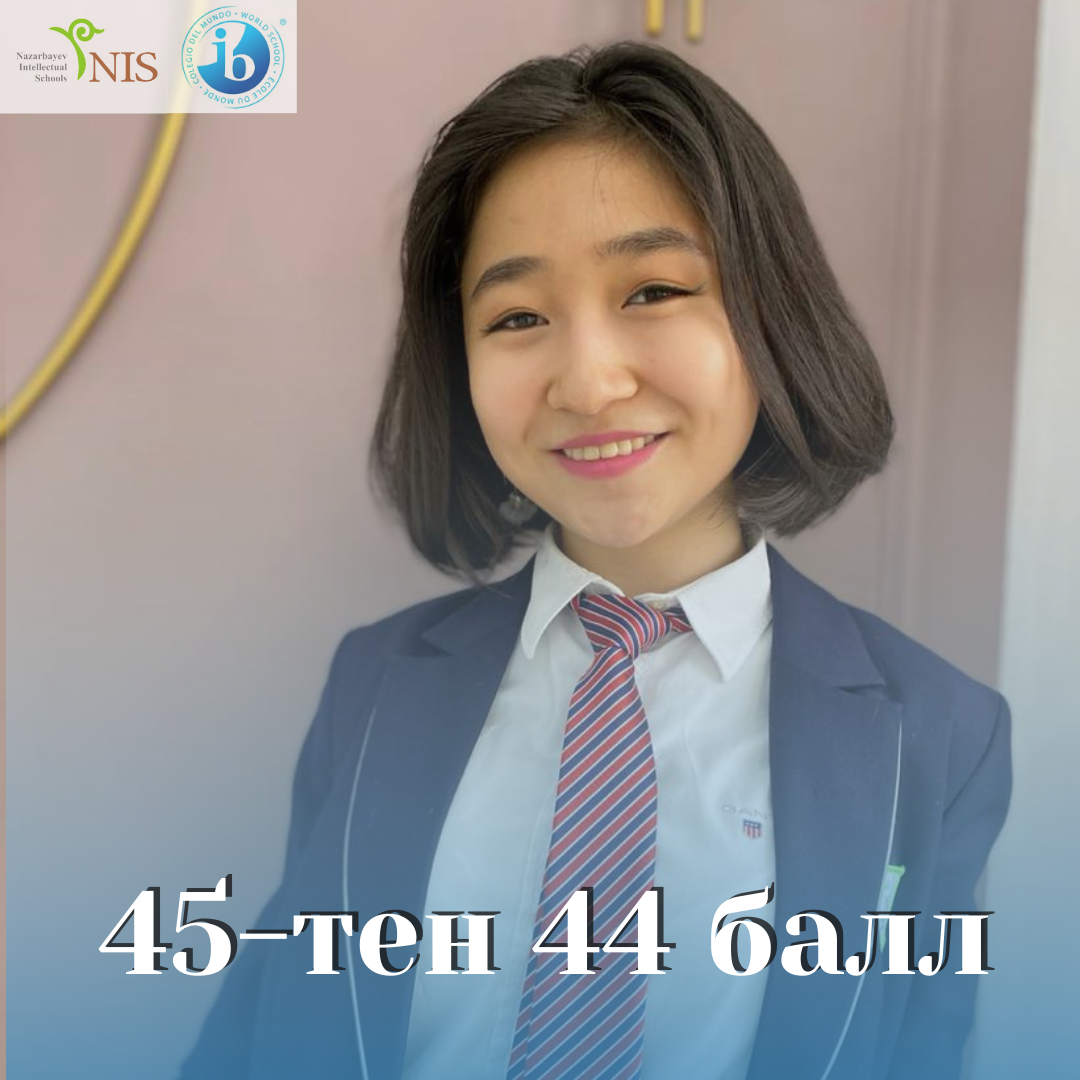 We heartily congratulate our graduate Anel Zhussubali, who for the first time in the history of our school has shown the highest score with 44 points out of 45 of exams of the International Baccalaureate!
Anel's achievement is an example of great diligence, ability to learn, perseverance and mastery of teachers.
May your future be bright and your dreams be clear, Anel!