The «Photo camp» elective course was successfully completed jointly with an autonomous educational organization «Nazarbayev Intellectual Schools» and National Geographic Kazakhstan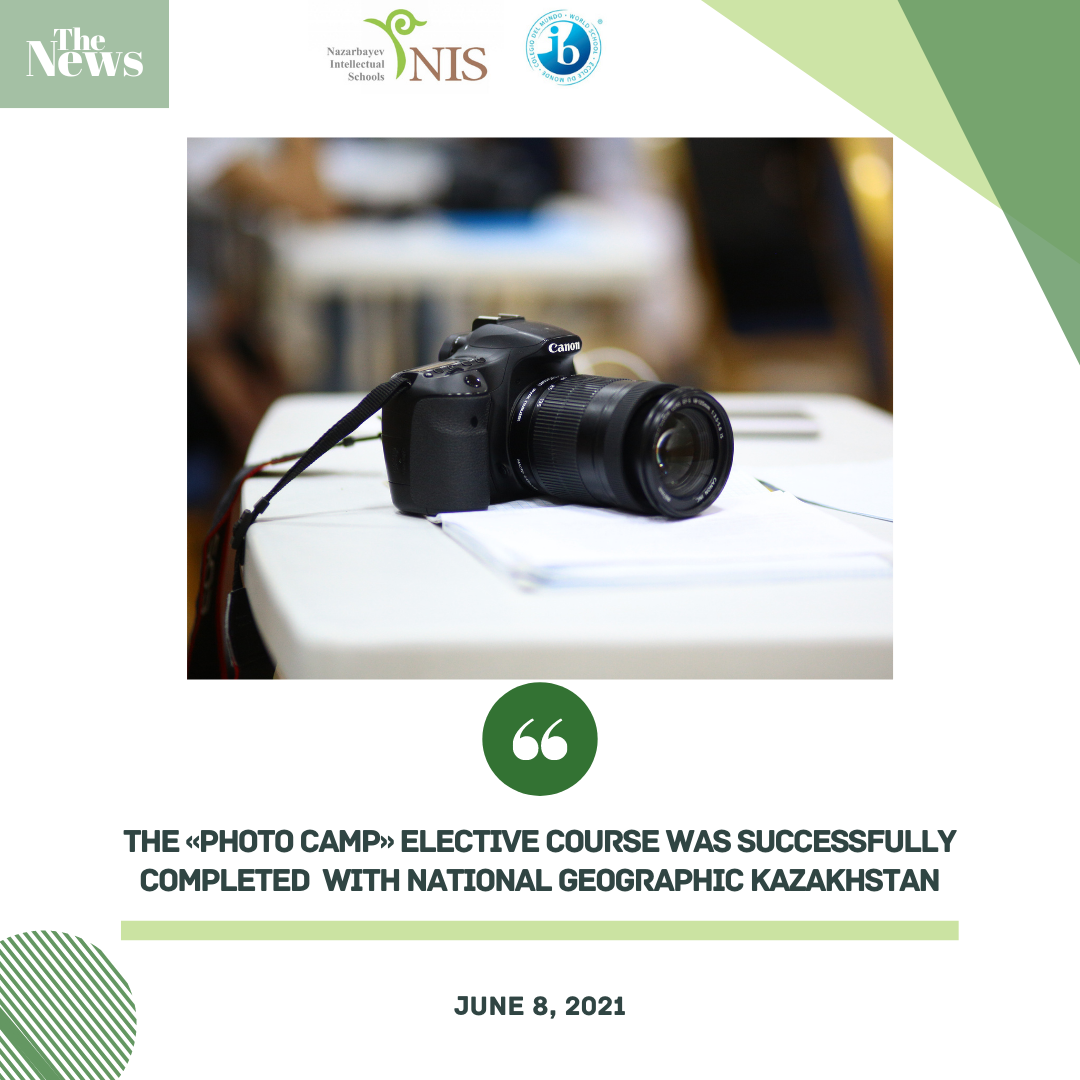 During the week, about 70 intellectual students and teachers from all over the country were trained by photographers from the famous magazine at the NIS School of Chemistry and Biology in Almaty.
Two students from NIS in Nur-Sultan took part in the elective course: Nurai Sultan and Margarita Yurieva.
– Before «Photo camp» I had never taken pictures with a camera, so I got a new skill in this course. I am glad that in a short period of time I completed the basic course on learning the intricacies of photography. In addition, I can now take pictures with a short shutter speed with the camera, – says Margarita.
– I will unconditionally use different approaches to photography that I did not know about before. This week was full of bright events for me. I found new friends from other cities, and I developed my leadership and creative abilities, – says Nurai.
The course program included subjects related to photography, such as camera set-up, proper light and color, genre and basic image composition. Participants learned in detail about the intricacies of photography, drawing on a wealth of international experience.
As part of the program the students analyzed the works of Gerd Ludwig, a photojournalist from NG magazine, on the genre of «storytelling» and improved their theoretical knowledge in practical work in the Park of the First President of Almaty and the school area. In the following lessons they worked on evaluating the students' works.
Kanat Abashov from National Geographic Kazakhstan gave general information about the magazine and its work, and expressed confidence that the course will help children improve their research skills in the future and share this with other students.