To the attention of visitors to Nazarbayev Intellectual School !⠀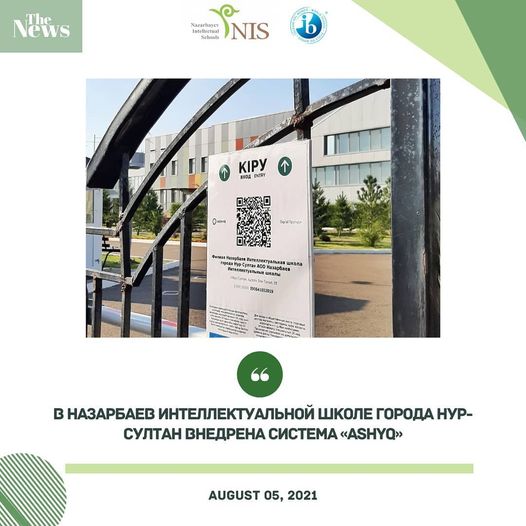 The "Ashyq" system has been implemented at Nazarbayev Intellectual School in Nur-Sultan since August 5.
 To enter the territory of the school you need to download the "Ashyq" application to your phone. Or you can just open Kaspi QR in the application Kaspi.kz and scan the QR-code installed at the entrance. After scanning, the smartphone screen will display the status allowing or restricting the entrance to public places.
The Ashyq app enables the school to continue its activities during quarantine measures.
This measure is intended to prevent the spread of coronavirus infection among participants in the educational process. ⠀
System "Ashyq" allows by using QR code and integration with the general database of the Ministry of Health of the RK to determine the status of the visitor: whether he/she is a carrier of virus at the moment or not.