Six U.S. Universities invite a student of Nur-Sultan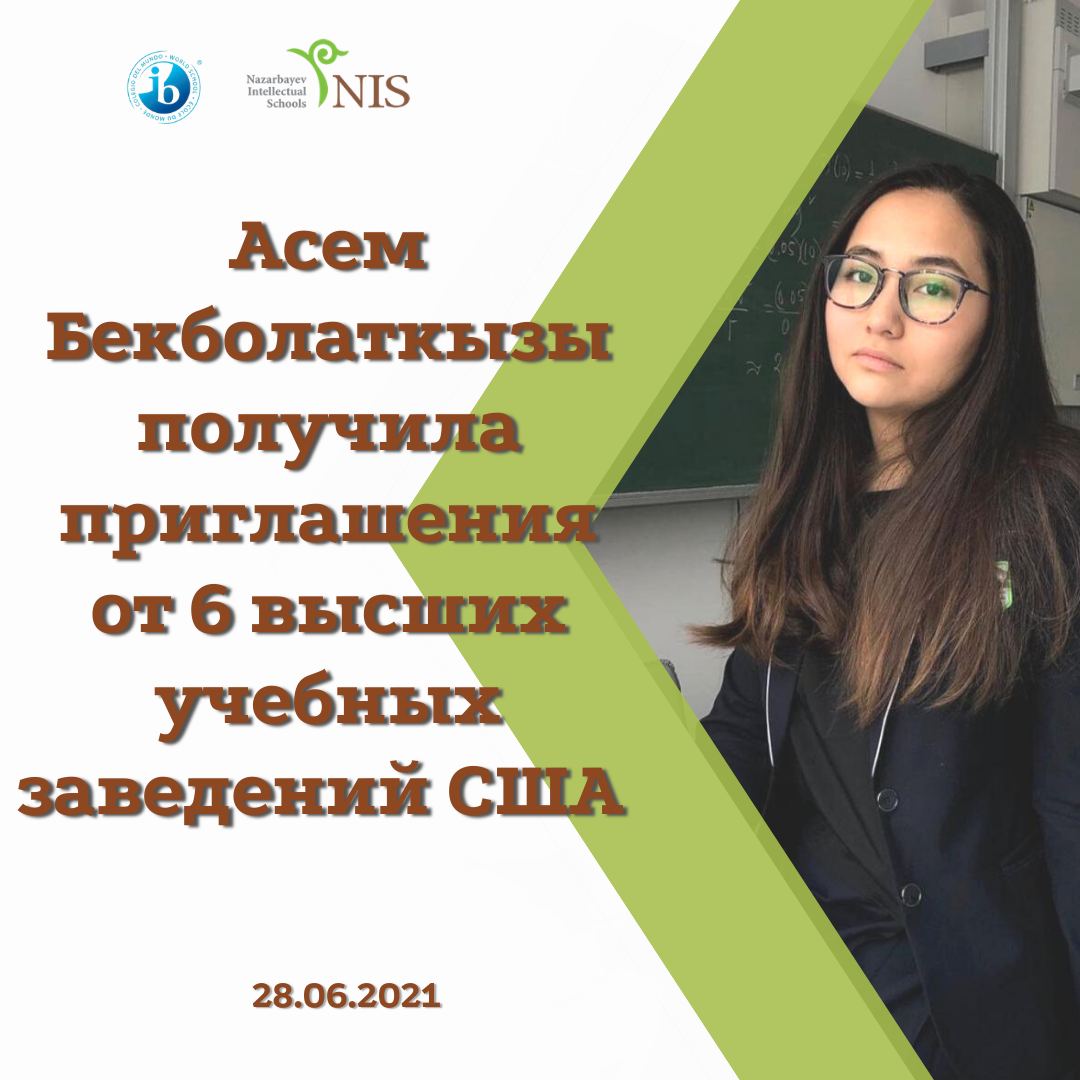 Asem Bekbolatkyzy, a 12th-grade student at the Nazarbayev Intellectual School in Nur-Sultan, received letters of admission from six universities of the United States. Among the universities chosen by Asem Minerva Schools at KGI, the University of Tampa, Miami University, the University of Kentucky, Loyola Marymount, Worcester Polytechnic Institute, Minerva University offers a grant of 85%. The grant covers Asem's tuition, room and board expenses.
Last year, Asem Bekbolatkyzy won a grant to attend the Summer School in Engineering from the University of Berkeley, USA. She has also been the winner of French Olympiads for several years. She actively participated in educational competitions in Mathematics and Physics. Asem became the "Best Delegate" at national and international Model UN conferences. In addition, she was a leader in the culture of the organization of student council in the school. The young talent in her spare time studies foreign languages: French, German, Spanish and Chinese.
– I chose Minerva University because it is one of the most selective universities in the world, as it accepts only 1% of all applicants. In addition, the university offers courses in 7 different countries over 4 years. Starting in San Francisco, I have the opportunity to take a semester in Taipei, Seoul, Hyderabad, Buenos Aires, Berlin, and London. Minerva University students intern at DISNEY, GOOGLE, and the popular K-pop company SM. I want to express my gratitude to my school and teachers who have contributed greatly to achieving such opportunities. And I wish my graduating classmates the best of luck," says the young intellectual.