NIS student from the capital city won the right to study for free at New York University in Abu Dhabi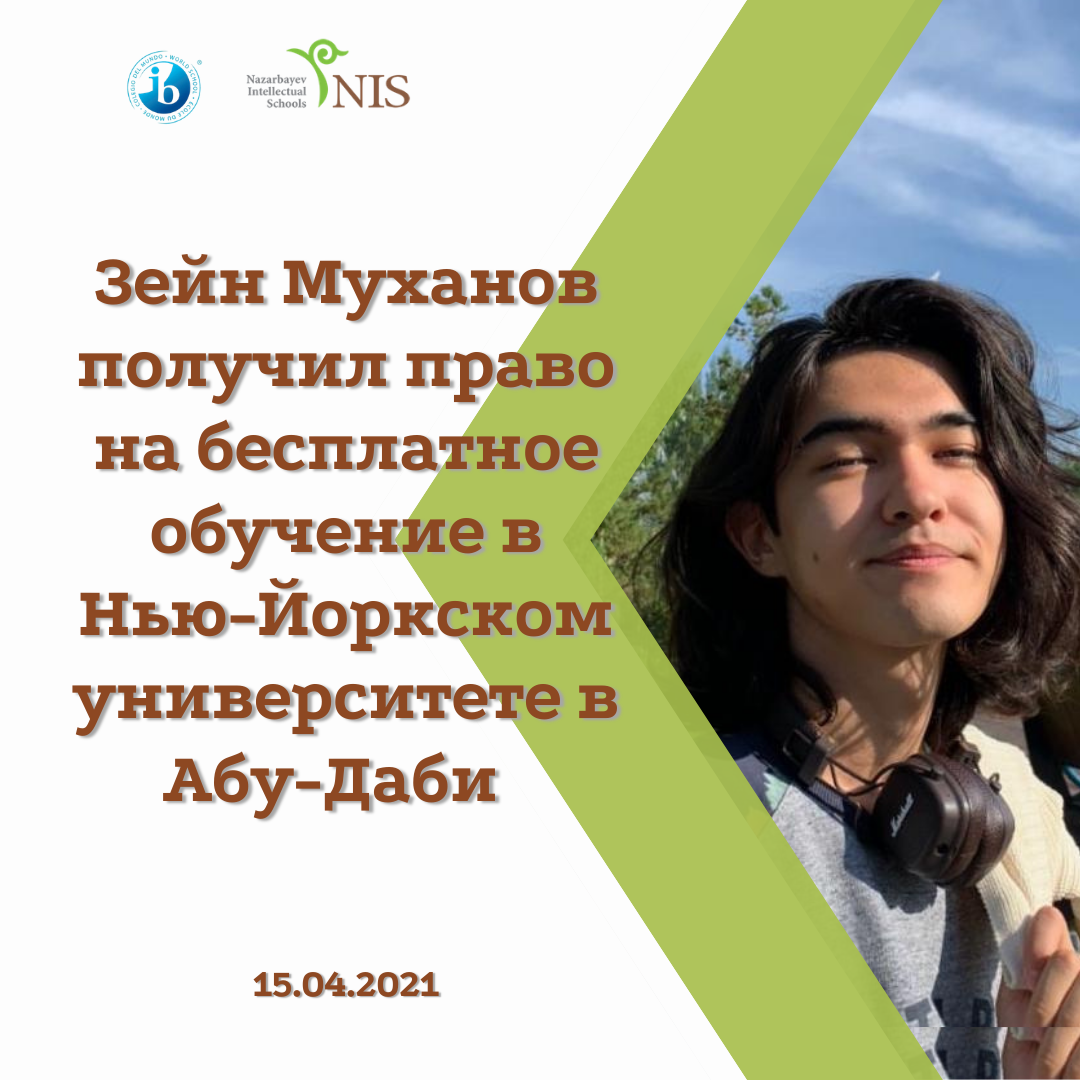 Zein Mukhanov, a 12th grader of Nazarbayev Intellectual School in Nur-Sultan, won a scholarship from New York University in Abu Dhabi (NYUAD).
The scholarship of New York University in Abu Dhabi fully covers Zein's tuition, living and travel expenses, providing health insurance and textbooks.
– When choosing universities, I focused on the availability of programs I was interested in and the financial support available to students from abroad. I applied to several prestigious universities. I was lucky enough to win a scholarship from a top NYU. In general, I heard about NYUAD from my friends and alumni of our school who study there, – says Zein.
The young intellectual is academically excellent, capable, and active in in-school and community activities. He was a volunteer in the «Adal Volunteers Club», a member of the Model of UN Club, which is an educational reproduction of the work of the United Nations. He also participated in the competition of the program to support young entrepreneurs, students – «ABC Incubation», initiated by Nazarbayev University.
According to Zein's supervisor Perizat Tleuberdieva, her student has every chance of becoming a qualified specialist in the future:
– Zein is very hard-working, serious, very responsible student with authority among his classmates.  Zein has a very good academic record and is also one of the model students in terms of discipline. I hope to see Zein prove himself to great heights in the future, I have high hopes for an attentive student!
Zein, who is studying physics, math, and art in depth at school, plans to study «Civil Engineering» or «Art History». Going forward, he intends to work hard and further improve his knowledge.